About me
EMEA Sr Cloud Services Black Belt at Red Hat
CK{A,S,AD} | Azure SA Expert | RHCA lvl V | CCNP | MsC Telco Eng. | MsC in AI/ML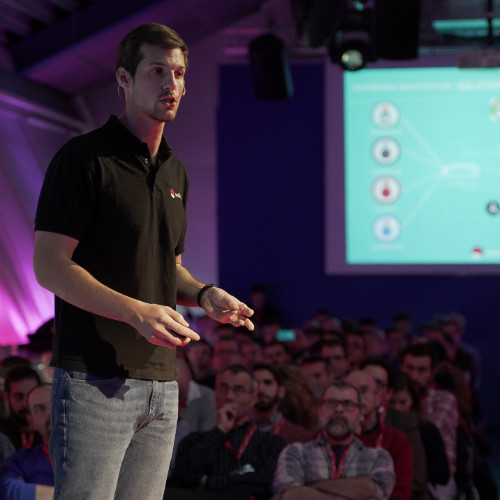 I'm Roberto Carratalá, an IT professional with more than ten years of experience in the industry of Linux, Virtualization, Cloud, DevOps and Kubernetes/OpenShift.
Currently I am working as a Senior Cloud Services Black Belt for Red Hat, focused in OpenShift Cloud Services, DevSecOps, CICD and Service Mesh, helping the customers to achieve their goals and objectives with linux, cloud and containers in public and private environments.
Although I work for Red Hat I still consider myself a Linux Geek and a Unix fanboy, always searching for new tech to learn and try!
In my free time, I really like basketball (watch and play also!), and spend time with my friends and family.
NOTE: Opinions expressed in this blog are my own and do not necessarily reflect that of the company I work for.
Conferences and Events
I enjoy very much the opportunity to speak at conferences and events. These conferences and events are a great opportunity to share my knowledge with other IT professionals, and a good way to connect with them.
among others events!
Certifications
I'm always on the lookout to learn new things, and I truly believe that IT Certifications and Courses are awesome for exploring and getting hands-on with new technologies. Here are some of the certifications I've studied for and passed in my career so far.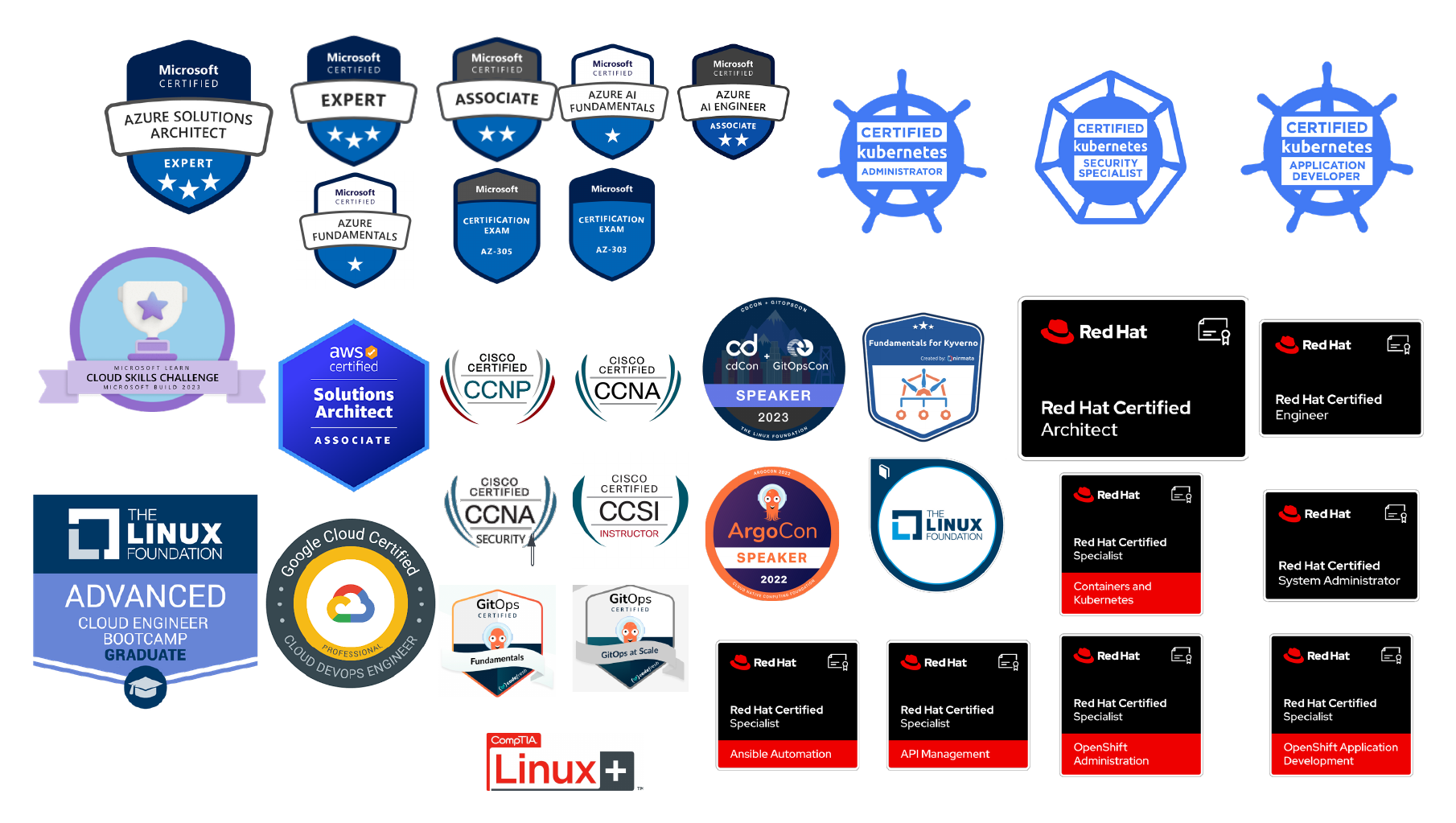 Red Hat Certifications
Linux Foundation - CNCF
Public Cloud Certifications
Azure
Google Cloud Platform
AWS
Cisco Certifications
Artificial Intelligence / Machine Learning Certifications & Courses
DevSecOps & GitOps
Linux and Programming Languages